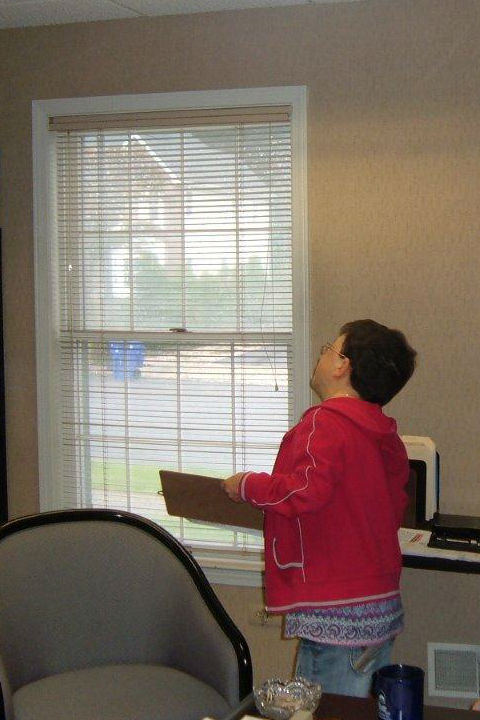 The 21 Plus, Inc. Safety Walkthrough was conducted in September 2012 by individuals receiving services, with assistance from staff.
---
Individuals receiving services and staff's safety are paramount to 21 Plus, Inc. Twice annually, a safety walkthrough is conducted at our Adult training Centers, Supported Employment and Administrative Offices. The safety committee is comprised of Colleen Donnelly, Jule Raichle, Ed Frankman, and Diane Hutton-Rose.
The committee assessed several areas during the walkthrough and record review, including:
Ensuring that the designated sites are free and clear of trip hazards, have adequate lighting, and that emergency and routine equipment are in good order.
Reviewing the current reports from state and local inspections.
Checking vehicles to ensure they are in safe condition and have all required safety equipment.
Following the assessment a report is generated and includes items to be corrected if anything is outstanding.
In the photo below, Colleen Donnelly, Safety Committe member, is shown reviewing checklist during the walkthrough.