Mark, a resident of the Mizzen Avenue group home receives NJACP Stars Award. Personal growth, volunteer activities, and continued learning contribute to his many accomplishments. Mark's well deserved award was presented at a dinner dance with family, friends, and staff present to see him accept his award.
Congratulations, Mark!
---
On May 22, 2012, Mark Rodenbeck, a young man who lives in a 21 Plus group home, received a Stars Award from the New Jersey Association of Community Providers. Mark won this award because of his many accomplishments over his years with 21 Plus.
Mark's first goal was to lose weight. His determination was amazing and with the help of staff, he is living a healthier life style and lost 100 pounds. His personal growth continued with volunteering, and sponsoring animals at the Popcorn Park Zoo. He is dedicated to the animals, and is a valued community volunteer.
Lastly, Mark's interest in horses led him to Chariot Riders where he first learned how to feed and groom a horse. From there he graduated to riding. Mark now takes weekly riding lessons, and never forgets to bring his favorite horse, Strider, an apple or carrot each time.
Mark's well deserved award was presented at a dinner dance with more than 300 people applauding him. Family, friends, and staff were among those present to see him graciously accept his award. It was a night that Mark will never forget.
The photos from the evening prove that a good time was had by all.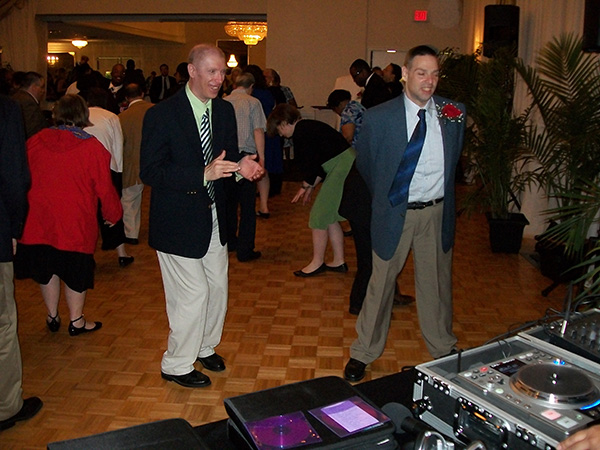 Additional resource for this news . . . . Mark and 21 Plus are in the Summer 2012 edition of the United Way newsletter.   Editing notation:  Matt is a fictitious name used for the article about Mark. Please click here to access the article.